Sherri Seligson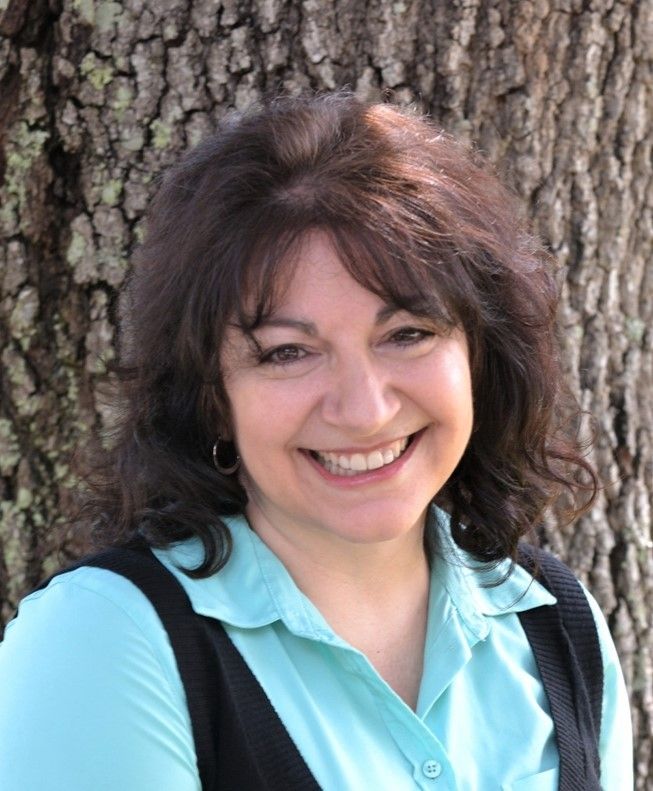 Sherri Seligson and her husband, David, have homeschooled their four children for 21 years, recently graduating their youngest child. A degreed marine biologist, Sherri worked at Walt Disney World's Living Seas, publishing shark behavior research. She has authored Apologia's Exploring Creation with Marine Biology and Interning for High School Credit, instructional DVD courses for Apologia's Exploring Creation with Biology and The Human Body, as well as companion curricula for feature films including Dolphin Tale I and II and War Horse. Sherri has written for several science publications and homeschool magazines and is a national conference and retreat speaker where she encourages moms on their homeschool journey and teaches families and students the importance of studying God's creation. You can connect with Sherri at www.just-extraordinary.com.
Hear Sherri Speak
Science
Marine Biology and What the Oceans Have to Say About Evolution
Nearly everyone enjoys learning about creatures that live in the ocean. After all, it is a truly alien environment to us, full of unique and interesting organisms. Amazingly, the more we learn about the ocean and the organisms living in it, the more we begin to see that there are intricacies that simply do not fit with the theory of evolution. As we "dive" into this discussion, we will look at "living fossils" that should be extinct yet are found unchanged in shape and form all over the world. We'll look at the ocean's salinity and learn what the data says about the earth's true age. And don't forget sharks and fun-loving dolphins. No snorkels necessary!
Topic: Science, Apologetics, Marine Biology, Creation
Length: 50 minutes
Audience: General Audiences, Parents, Teens
All Creatures Great and Small—and Microscopic—Give Glory to God
What do our students do when faced with a world telling us it is a certainty that all organisms evolved from primordial ooze? By looking at what scientists are discovering today, we are beginning to see clear scientific evidence for a Creator. Recent research on bacteria and the structure of cells is showing the scientific community how complex these organisms truly are—that the organisms in this world range from complex to ridiculously complex. This talk will highlight some of the discoveries scientists are making, such as how bacteria communicate and the amazing structure of the DNA molecule.
Topic: Science, Apologetics, Creation
Length: 50 minutes
Audience: General Audiences, Parents, Teens
New! A Scientist's Showcase of Creatures That Defy Evolutionary Theory
The more we learn about the creatures of Earth, the more we begin to see the intricacies that do not fit with the theory of evolution, and we are beginning to see clear scientific evidence that points to a Creator. This fast-moving, high-energy workshop will cover several organisms whose features defy evolution. From dolphins and sharks to glow-in-the-dark bacteria, we'll see how science is learning that all creation is far from simple.
Topic: Science, Apologetics, Creation
Length: 50 minutes
Audience: General Audiences, Parents, Teens
From Microscope to Telescope: Observing God's Perfect Design and Our Special Position in Creation
When the telescope was invented, it pierced the vastness between us and distant worlds, opening up so many realms of creation that our world seemed to shrink into one remote corner. Yet our position in our galaxy of stars is such that we are able to observe this glorious creation, and our position in the solar system provides us with ideal living conditions. The microscope, invented at about the same time in history, laid open wonders no less amazing: entire worlds teeming with life on the tiniest grain of sand. This workshop will highlight the physical principles of atoms, the earth, and the universe, and how the same God who supports the universe in the hollow of His hand holds every atom together.
Topic: Science, Apologetics, Creation
Length: 45 minutes
Audience: General Audiences, Parents, Teens
Homeschool Encouragement
Am I Ruining My Children? What I Wish I Knew As a Homeschool Mom
Let's face it: At one time or another we all wonder if, by homeschooling our children, they are missing out on something. We're pretty sure the seventh-grader down the street is up for a Nobel Prize and everyone else is receiving a full-ride scholarship to Princeton when we haven't even begun to cover thirteenth-century humanities in China! Relax. This workshop will talk you down from the ledge—or at least encourage you that homeschooling is the BEST thing for your children. Join Sherri for a humorous, informative, and revealing discussion as she shares how she went from stressing over teaching everything about everything to trusting in the path, resources, and experiences God had laid out for her children.
Topic: Homeschooling, Motherhood, Encouragement
Length: 50 minutes
Audience: Women
You're Not Just a Mom: Seeing the Exceptional in the Everyday
What is excellent and praiseworthy? We often think we have to be Super Mom to be worthy of praise. But if we look at what God says, we see that often what WE think is worthy is really just appearances. What is TRULY extraordinary are the ordinary moments in life—purposefully doing the next thing, changing the next diaper, reviewing the next spelling lesson. Thinking on and doing these things and building on the supposedly unremarkable in the days ahead will eventually produce the highly remarkable. Your children will not remember how many Facebook friends you had, but they will remember your daily love and care for them and your faithfulness to God.
Topic: Homeschooling, Motherhood, Encouragement
Length: 50 minutes
Audience: Women
New! When You Have a Child Who Is Not Driven
Most of us have at least one of these children. They take extra time to complete every lesson, if they complete them at all. And it's easy to fall into the trap of sitting by them to "help" them finish, only to become an educational security blanket. It's time to encourage these children to take up their own responsibilities. After all, the desire to be driven or to do hard work isn't be for the goal of becoming a millionaire; it is to work diligently for the Lord, using the gifts He has generously given us for His good! Come be encouraged that our occupation, whether it is student, mother, mail carrier, or king is one that is appointed to us. We'll go over helpful suggestions to encourage those less-than-enthusiastic children and gain a better perspective of what is really going on with them.
Topic: Parenting, Encouragement
Length: 50 minutes
Audience: Parents
New! The Power of Words for Our Children: Edifying and Terrifying
Our world is filled with words. Whether we are reading them, writing them, or instructing with them, they are the tools we use to build stories, spur emotions, and make connections. Yet we need to be aware that words have the power to build or to destroy, especially when we speak them to our children. God has much to say about our words. They need to be crafted carefully and gently but firmly shared. This is how we can engage others and train up our children. Let's contemplate together not only the power of our words, but how we can boldly use them.
Topic: Parenting, Encouragement, Motherhood
Length: 45 minutes
Audience: Parents, Teens
New! Avoiding the Comparison Trap: Moms Need Each Other
The Internet has opened up so many avenues for homeschool moms, giving us access to curriculum, educational helps, and lots of virtual support. Yet whenever we visit a fellow homeschooler online, we often see her at her best: photos of kids working diligently on the couch, elaborate dioramas of epic battles, etc. And we often hear the same thing when we engage with local moms, too. All of this "perfection" can make us feel like we don't measure up. Comparison hinders us from engaging, so it is crucial for us to move past those paralyzing feelings and begin to support and encourage each other, especially in person. Because the enemy works to divide us as sisters in Christ, we must come alongside one another for mutual support.
Topic: Motherhood, Encouragement
Length: 45 minutes
Audience: Moms/All Women
Celebrate the Journey in Your Marriage
The fairy tale version of marriage says that your prince will carry you off into the sunset to live happily ever after. But that's not the end of the story. The marriage journey is a lifetime of challenges and blessings. We'll travel through the chapters of marriage as if it were a storybook, discovering that "happily ever after" takes effort and requires us to rely on the Lord.
Topic: Marriage, Encouragement
Length: 50 minutes
Audience: Women
Standing Strong When I Am Weak
When God is calling us to do difficult work, we can be sure that He will use it to bless and encourage us as well as teach us a few things. Arguably, homeschooling is one of the most difficult tasks one can undertake, but the blessings are boundless! A wonderful "side effect" of teaching and training our children is that we learn how unable we as mothers are. By learning that we are weak in ourselves, we have the opportunity to see how God is our strength, giving us special provision to complete the tasks He gives us. In this talk, we will walk through the books of 1 and 2 Corinthians to discover how when we are weak, God gives us unexpected blessings and ultimately receives the glory.
Topic: Spirituality, Homeschooling, Encouragement
Length: 50 minutes
Audience: Moms
The Cleansing Power of Living Water
As soon as we become a parent, we quickly come up against situations that make us feel less than able or out of control. Every mom can look back at days that made her feel less than successful. Sometimes we make a habit of reliving those days that we wish we could take back. All of us have been there. But nothing takes God by surprise! He knows our need and has already died for our mistakes. In fact, He conquered the grave, fully knowing what our mistakes would be. Jesus is our Living Water. He has already cleansed us from our sins. The constant reminders that we have "blown it" shouldn't make us feel like failures; rather, they should make us all the more grateful for His love and provision. Come and be encouraged as Sherri shares how we can walk through our days, truly receiving the cleansing refreshment of His living water!
Topic: Motherhood, Spirituality
Length: 45 minutes
Audience: Women
Do Not Be Deceived: Identifying the Enemy Around Us
We are charged in Ephesians to be strong in the Lord, putting on the "full armor of God." But why? Why is this such an important instruction? Well, as we go about our days filled with the busy-ness of serving our household, we forget there is an enemy who exists to seek and destroy. This enemy knows us well. As women, wives, and homeschool moms, he knows where our weaknesses lie and how to trigger them. Ephesians 6:11 says that we must be prepared to "take a stand against the devil's schemes." The enemy is devious, using "good" things to distract us from the best. Let's suit up and be ready to identify his half-truths so we can keep joy in our days!
Topic: Spirituality, Encouragement
Length: 45-50 minutes
Audience: Women
Homeschool Nuts and Bolts
Homeschooling and Homemaking: From Mis-organization to Miss Organization!
"How do I get it all done?" This is a common frustration for homeschool mothers. Though juggling the educational needs of multiple children while maintaining a household can certainly be a daunting task, there are several strategies which will help moms to navigate their school year and still keep an organized home. Even though we will not see perfection this side of heaven, it is still possible to teach algebra, have dinner on the table by 6:00, and be able to find your sunglasses all in one day!
Topic: Homeschooling, Household organization, Planning
Length: 50-55 minutes
Audience: Moms
You Can Do It! Navigating the High School Years
If you have children approaching high school age (or are already there), no doubt you have had moments of confusion or even fear regarding courses, documentation, career preparation, and college. After all, we are fine with the idea of unit studies, field trips and student-led education when they are in elementary school and middle school, but we tell ourselves that high school COUNTS, and we feel the need to conform to what other students are doing. There's no need to fear! This workshop will address the biggest questions regarding high school, including how to choose courses that will best meet your student's needs, electives and internships, how to help assess strengths and giftedness, how standardized tests fit into the equation, and the easy process of building a transcript. You will leave this workshop with some practical direction and ideas to implement into your homeschool immediately.
Topic: Junior High and High School, Planning
Length: 50 minutes or 75 minutes
Audience: Parents, Teens
New! Why Teaching Science Is a Critical Part of Education (Even for Poets)
It is a parent's nightmare. As the teen years approach, the impending need to teach science often creates fear for students and parents alike. This workshop will not only take the fear out of teaching science but will create excitement and enthusiasm for everyone. If you enjoy learning about cool creatures in the oceans, how sound works, and the fascinating world of fireworks, then you can definitely get excited to learn along with your students. Get ready to meet your inner science geek and help prepare your teens for the future.
Topic: Teaching Science
Length: 50 minutes
Audience: Parents, Teens
The Apprentice: Getting High School Credit for Internships
An internship is one of the best ways for a student to explore career possibilities. And with the flexibility that homeschooling offers, most high school students have the time to intern in a field of their interest. Why not document their experience and award them with high school credit? This workshop will show you how to select the right internship arrangement, prepare a list of educational and experiential goals, and record this beneficial learning opportunity. High school credit, work experience, and possibly even pay—it's a win-win situation!
Topic: Careers, High School, Internship
Length: 50 minutes
Audience: Parents
Ten Principles of Planning
Homeschooling certainly can fill our days. Do we really have to take extra time to plan too? After all, we rarely actually follow our plans anyway. So should we just do the bare minimum that is required for our records, or is there a genuine benefit to planning? It turns out that our God is a God of planning. He has had plans for us since the beginning of time! And as we implement His principles of planning, we will begin to see that there are great blessings in planning our homeschool endeavors. We will see that our hearts will be drawn to our children, and their hearts will be drawn to us and to the Lord.
Topic: Planning
Length: 45 minutes
Audience: Parents
New! What Do I Want to Be When I Grow Up? Giving Your Children a Vision for the Future
Homeschooling parents hold the unique position of being both parent and educator. This presents us with the opportunity to observe our children's strengths and abilities which can give clues to their potential careers. Though students do not have to choose a career path before they turn sixteen, research has shown that parents have a phenomenal influence when they help their children identify what their God-given gifts are and where their interests lie. Learn how you can guide them and inspire them to do great things!
Topic: Careers, Junior High, High School
Length: 50 minutes
Audience: Parents, Teens
New! How to Build a Unit Study on Virtually Any Topic
In this interactive and engaging workshop, we'll discuss the basics of how to build your own unit studies on virtually any topic. After all, that is one of the best things about homeschooling, building on your children's interests from an educational format. This is a hands-on workshop where we will first talk about the structure of unit studies and then actually create a few you can take home! So bring your thinking cap and a few sheets of paper and get ready to check "curriculum planning" off of your to-do list!
Topic: Curriculum
Length: 50 minutes
Audience: Parents
Taking the Fear Factor Out of Science Co-ops: There WILL Be Worms
This discussion includes practical helps for organizing and leading a science co-op. We will look at how often classes should meet, what should be done in classes (labs? discussions? tests?), how to impart enthusiasm to students and involve them in discussions, and how to include the parents during the rest of the week so you both can ensure their children succeed. Additionally, co-op coordinators will be encouraged to delve into this opportunity even if they don't feel qualified. Though this information is geared to science-related courses, much of the information will be helpful for organizing and teaching any co-op subject!
Topic: Co-ops, Science
Length: 50 minutes
Audience: Parents