This is our last Planuary post for January. Liz Corson, homeschooling mom to three young children, shares how she uses Debra Bell's Ultimate Homeschool Planner. Liz is also the Director of Events and Conference Manager for Apologia. Thank you, Liz, for sharing with us!
I am an organizational tool nut, note that I didn't say I am an organizational nut. I love the tool, but I am not always organized. The Ultimate Homeschool Planner has helped me follow through with my homeschooling. It keeps me focused and helps prevent me from forgetting projects or subjects. *blush*
This has been perfect timing for me! My oldest started Kindergarten this past fall so I am very fortunate to start my process with this amazing tool. The planner can serve as attendance records in addition to tracking educational progress in each subject.
I also use it to make sure that I'm getting mommy time in with my younger kids. This sounds silly, but if I have an activity written in for my 2 year old, I will sit down and do it with him.
My favorite 2-page spread is the One-Year Planning Grid. These pages help me plan my schooling around normal holidays as well as my travel schedule. I love being able to see my whole year at a glance. As you can see, we school year round to maintain consistency for the younger kids. As they get older I may change that. I am also hoping to add more vacation style field trips. =)
What is your favorite feature in the Ultimate Homeschool Planner? Are you looking to add some new activities to your homeschool this "semester"?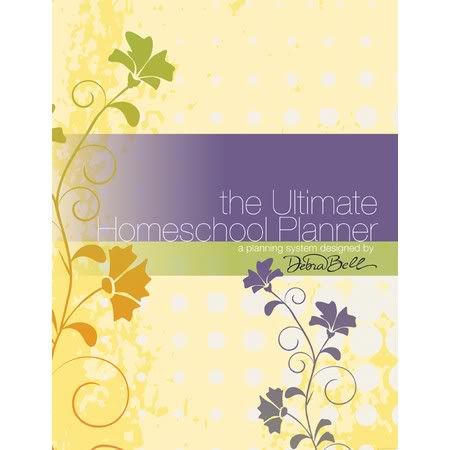 Read more about The Ultimate Homeschool Planner and view a sample PDF by clicking here.